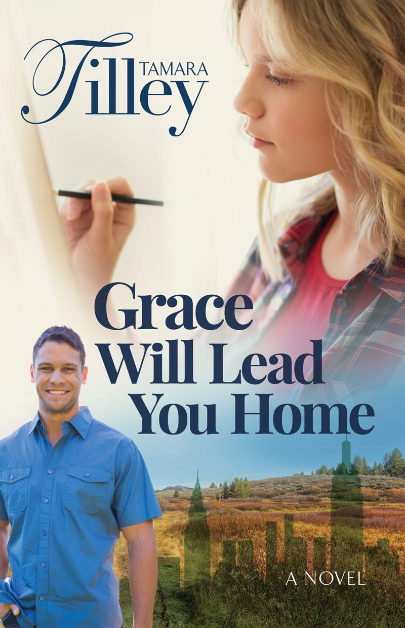 Home is the last place Cassidy wants to go.
It holds nothing but painful memories and heartache.
But home is exactly where she needs to be.
To heal, to love, to find her faith again.

After suffering a devastating loss in high school, Cassidy Martin has one clear goal—leave Liberty, Wyoming far behind her. With an art scholarship in hand, she heads to New York with dreams of becoming an artist. Nine years and an abusive marriage later, she finds herself back in Liberty, butting heads with her ultra-conservative father.

Once the high school geek, Wilbur (Wil) Marsh, is now a successful veterinarian and self-appointed caretaker to Joseph Martin, Cassidy's dad. When Cassidy blows back into town with her big-city cynicism and self-destructive attitude, Wil cuts her little slack in his attempt to protect Joseph from her caustic behavior.

Though Cassidy is drowning in a sea of hurt and betrayal, she refuses to let anyone in. She blames God for the pain and disappointment in her life, takes exception to her father's constant God-filled talks, and is jealous of the close relationship Wil shares with her father.

Despite her contemptuous opinion that Liberty is a dead-end place with nothing to offer, Cassidy's heart begins to soften. She works hard to restore her relationship with her dad and God, and begins to acknowledge her growing feelings for Wil. Taking one day at a time, Cassidy finally feels she is on the right track, until another devastating blow threatens to turn her world upside down.
$20.00 (includes tax, shipping & handling)